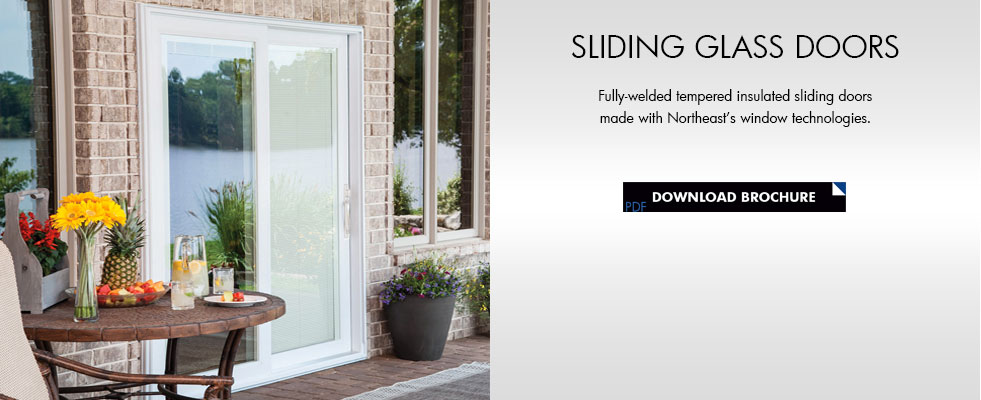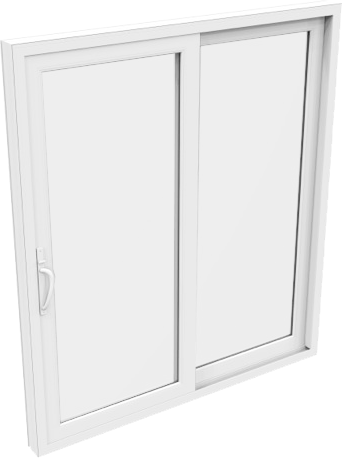 Fully-welded tempered insulated sliding glass door available in two or three panels, right or left slide. Nominal sizes are 5', 6', 8', 9', and 12'.

FEATURES
OUTSTANDING STRENGTH
Premium, heavy-duty, fully-welded virgin vinyl 0.085" frame and 0.094" sash
SCREEN
Extruded locking screen featuring BetterVue fiberglass screen wire
GLASS
7/8" tempered insulated glass with optional Solarban 60 Low-E Glass
SECURITY
Exterior key lock
COMFORT
Contoured shape premier handle set
VENTILATION
2 position venting footlock
EFFORTLESS OPERATION
Heavy-duty adjustable rollers and tempered aluminum sill track for easy glide.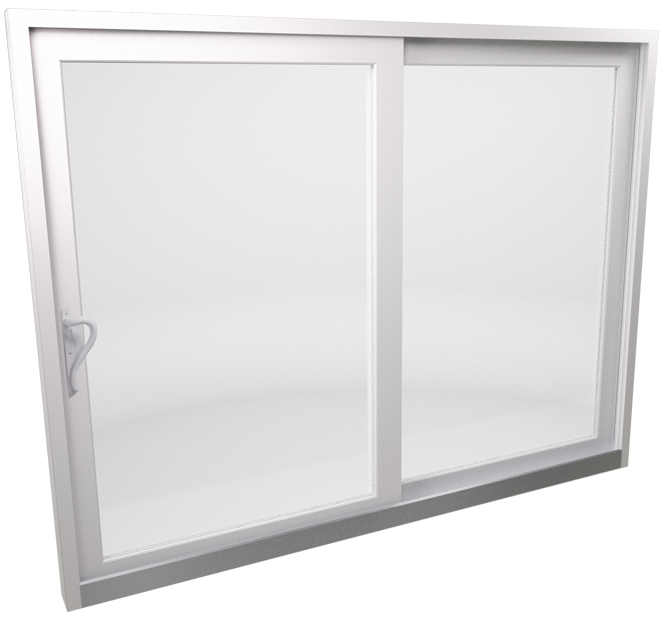 WinForce Sliding Glass Doors can transform your room and outside area into a single open space.
FEATURES
100% VIRGIN VINYL
Aluminum reinforced vinyl. Maintenance-free with reinforced mounting points for increased structural integrity.
COMFORT GRIP & ENGAGING MORTISE LOCK SYSTEM
Handles and hardware are designed for your comfort and ease of use, with curves and turns that feel just right in your hand.
Solid, safe, and secure locking system engages in two opposite directions.
PREMIUM DOUBLE STRENGTH GLASS
Standard throughout this series.
STRUCTURAL SEALANT
Provides seal to withstand hurricane-strength design pressure.
WEEP HOLE DRAIN SYSTEM
Strategically placed openings release precipitation to avoid sitting water.
WHEN YOU CHOOSE TO LET THE OUTSIDE IN
Multi-Panel Sliding Glass Doors within the WinForce series are made in two different classifications, Impact and Standard. WinForce is truly to be reckoned with when it comes to safety against dangerously inclement weather... and as always, your general security. Calling upon leading technologies to provide safe haven against hurricanes and other severe weather events... and employing several different possible configurations to choose from to best fit your home's space and needs, your WinForce can transform your room and outside area into a single open space.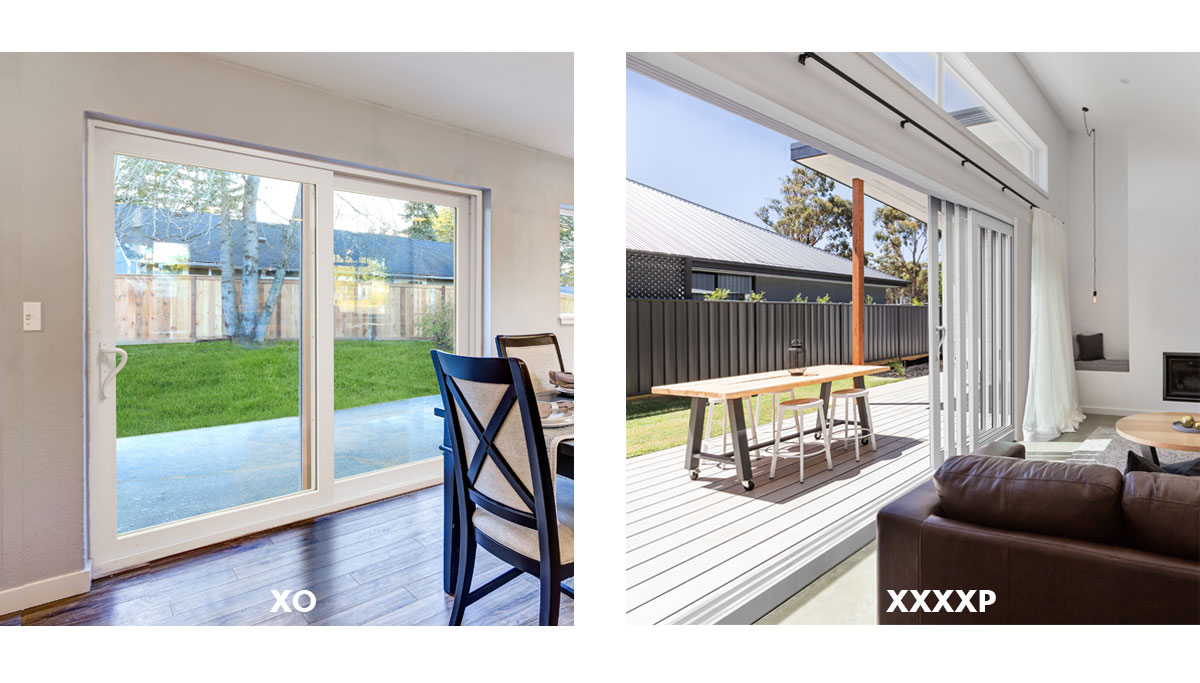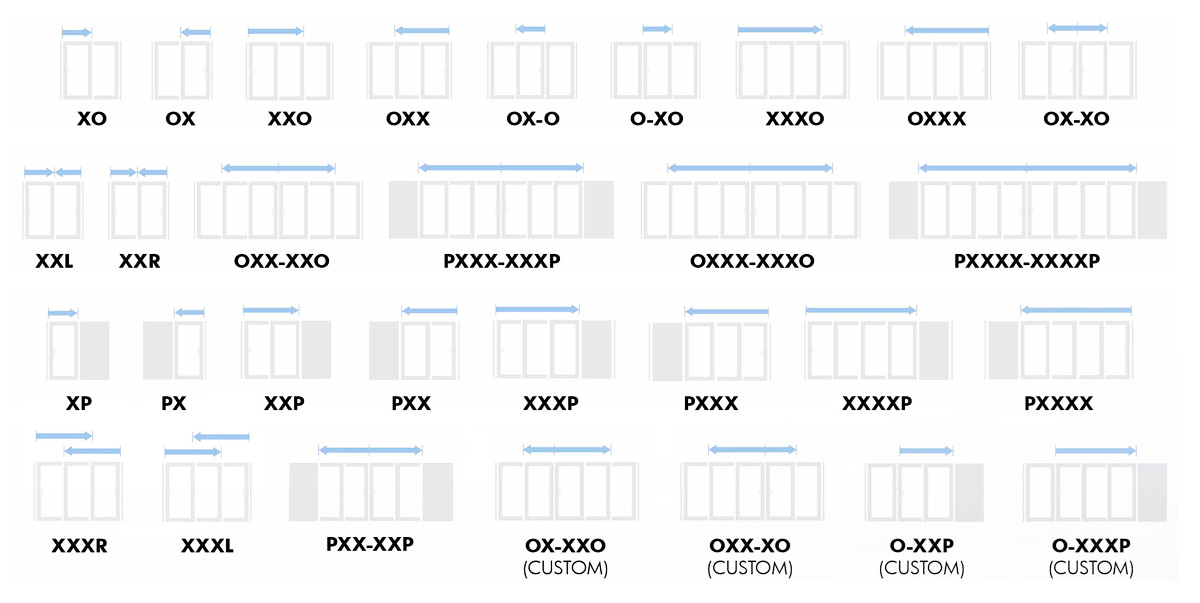 OPTIONS
COLOR

GRIDS



IMPACT RESISTANCE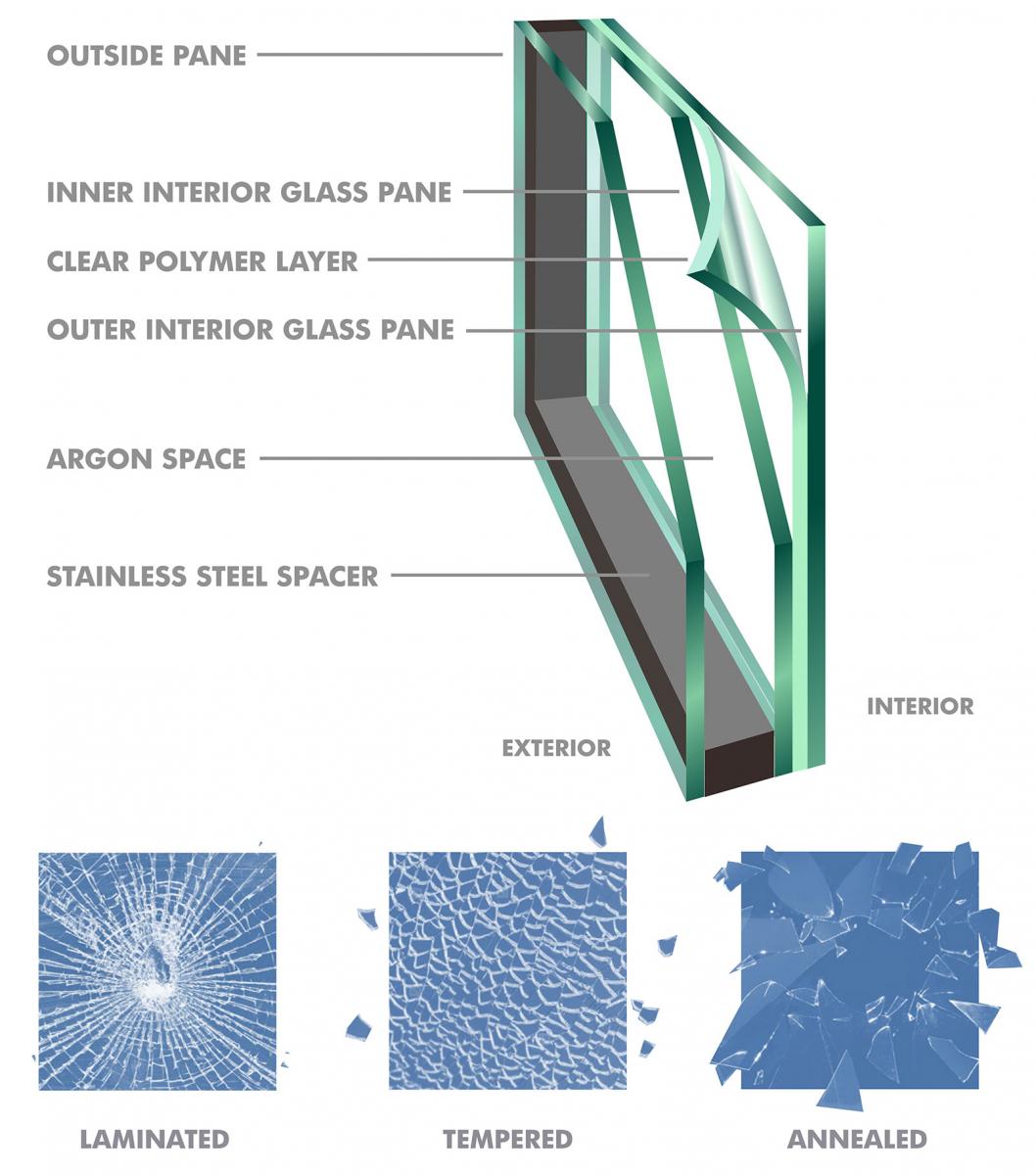 LAMINATED CORE GLASS
This argon filled unit's inner wall is a Lami Pack, comprising a clear flexible polymer sandwiched between two panes of glass. It helps to defend the home by withstanding debris, projectiles, and positive and negative design pressure that threaten the physical integrity of the home's structure.
GLASS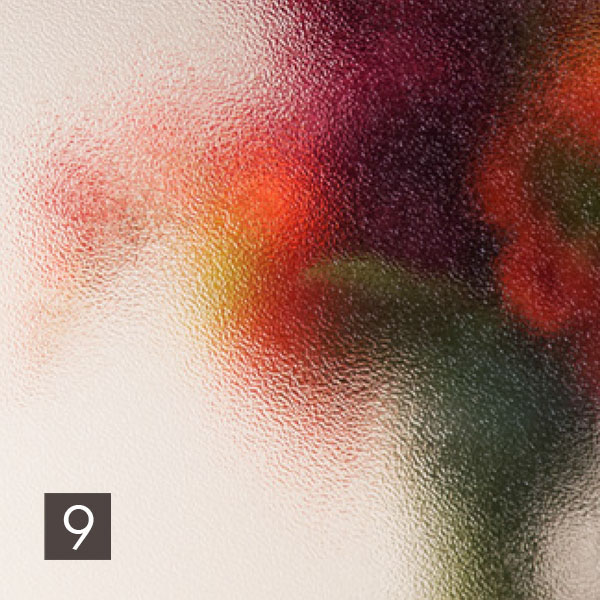 OBSCURE
For projects in locations where increased privacy is desired, choose our textured obscure glass.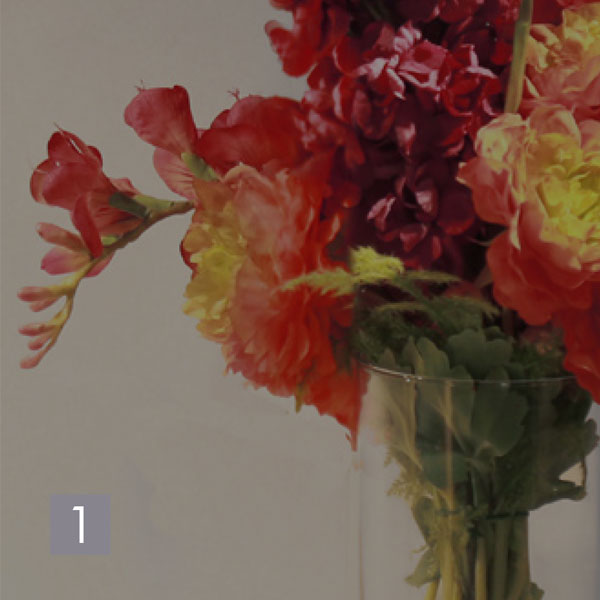 GREY "TURTLE"
This glass reduces light projection and transmittance of interior light to the outside by over half. This option, in some municipalities (usually coastal), satisfies a legal requirement to help protect turtle populations and the part of their reproductive process guided by moonlight and outside elements.